Industrial Knife Company defines the machine knife where superior quality, performance, new technology and old-fashioned values merge. The result is innovation built on a solid foundation.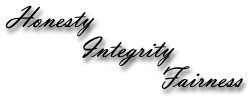 These are not just simply words at IKCO. They are the care of our approach to business, realized in a full line of quality machine knives designed for the manufacturing industries.

Precision manufacturing and meticulous attention to detail by our craftspeople ensure that you receive the highest possible quality. It is this quality that guarantees hour after hour, shift after shift, week after week of production time.
In the twenty years we've been in the business, we have earned the reputation of providing the highest quality knives for the value. It is this well-deserved reputation for quality that make our products the first choice around the world.

---
Industrial Knife Company is dedicated to providing the highest quality support for both sales and service.
---
Please contact us if you would like to speak directly to an Industrial Knife Company representative.